Welcome to California River Watch!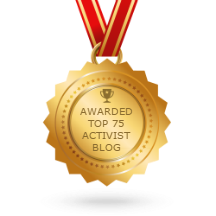 I find some hope for the future of our planet in the emergence of millions of unconnected environmental and social movements. The leaderless Anarchy of this mass phenomenon and its macro scale means that its cells will not be centrally controlled or turned aside by profit motives. It seems to be a genuine grass roots response to the global threat which our planet faces. —Paul Hawken «
Pesticides on the Smith River Plain: Is Drinking Water Safe?
Lawsuit Filed Supporting a Ban on Water Fluoridation
It's official: the Fluoride Action Network--along with a coalition of environmental and public health groups--has filed a complaint in the U.S. District Court for the Northern District of California against the Environmental Protection Agency (EPA) in response to their denial of our petition under Section 21 of the Toxic Substances Control Act (TSCA) seeking a ban on water fluoridation. This may be the lawsuit we have all been waiting decades for.
According to FAN's attorney, Michael Connett, "this case will present the first time a court will consider the neurotoxicity of fluoride and the question of whether fluoridation presents an unreasonable risk under the Toxic Substances Control Act (TSCA). And, in contrast to most other legal challenges of Agency actions, TSCA gives us the right to get the federal court to consider our evidence 'de novo'—meaning federal courts are to conduct their own independent review of the evidence without deference to the EPA's judgment."
Industry, legal, and environmental observers following the EPA's implementation of the new TSCA law have pointed out that a lawsuit challenging the EPA's denial of our petition would provide a test case for the agency's interpretation that petitioners must provide a comprehensive analysis of all uses of a chemical in order to seek a restriction on a particular use. Legal experts have suggested that the EPA's interpretation essentially makes the requirements for gaining Agency action using section 21 petitions impossible to meet.
Background Information
On Nov 22, 2016, a coalition including FAN, Food & Water Watch, Organic Consumers Association, American Academy of Environmental Medicine, International Academy of Oral Medicine and Toxicology, Moms Against Fluoridation, and several individual mothers, filed a petition calling on the EPA to ban the deliberate addition of fluoridating chemicals to the drinking water under provisions in the Toxic Substances Control Act (TSCA). The full TSCA petition can be accessed here, a shorter 8-page summary here, and our press release here.
We presented the Agency with a large body of human and animal evidence demonstrating that fluoride is a neurotoxin at levels now ingested by many U.S. children and vulnerable populations. We also presented the Agency with evidence showing that fluoride has little benefit when swallowed, and, accordingly, any risks from exposing people to fluoride chemicals in water are unnecessary. We believe that an impartial judge reviewing this evidence will agree that fluoridation poses an unreasonable risk.
On February 27th, the EPA published their response. In their decision the EPA claimed, "Thepetition has not set forth a scientifically defensible basis to conclude that any persons have suffered neurotoxic harm as a result of exposure to fluoride in the U.S. through the purposeful addition of fluoridation chemicals to drinking water or otherwise from fluoride exposure in the U.S." As many independent scientists now recognize, fluoride is a neurotoxin. The question, therefore, is not if fluoride damages the brain, but at what dose. While EPA quibbles with the methodology of some of these studies, to dismiss and ignore these studies in their entirety for methodological imperfections is exceptionally cavalier, particularly given the consistency of the findings and the razor-thin margin between the doses causing harm in these studies and the doses that millions of Americans now receive. EPA's own Guidelines on Neurotoxicity Risk Assessment highlight the importance of having a robust margin between the doses of a chemical that cause neurotoxic effects and the doses that humans receive. We presented the EPA with over 180 studies showing that fluoride causes neurotoxic harm (e.g. reduced IQ), and pointed out that many of these studies found harm at levels within the range, or precariously close to, the levels millions of U.S. children now receive. Typically, this would be a cause for major concern. But, unfortunately, the EPA has consistently shied away from applying the normal rules of risk assessment to fluoride -- and it has unfortunately continued that tradition with its dismissal of the Petition. Fortunately, the TSCA statute provides that citizens can challenge an EPA denial in federal court. For too long, EPA has let politics trump science on the fluoride issue (see examples). We welcome therefore having these issues considered by a federal court.
Winning this lawsuit will require a full team effort, and we want you to feel a part of that team and a part of this moment in history. Please consider playing a larger role in this potentially fluoridation-ending lawsuit by making a tax-deductible contribution. See below for details about making donations and about our "thank you" gift for supporters.
March 28, 2017
By Felice Pace, North Group Water Chair
Recently I received a notice announcing that the State Water Resources Control Board has proposed establishing a Maximum Contaminant Level (MCL) of 5 parts per trillion (ppt) for the chemical 1,2,3-Trichloropropane (1,2,3-TCP) in drinking water. 1,2,3-TCP is a man-made chemical used as a solvent and degreaser. It is also commonly found in many pesticides, including soil fumigants that are now banned in California. The most common agricultural pesticide containing 1,2,3-TCP is Telon II which was banned for use in California in 1990.
The State's notice referenced the California Office of Environmental Health Hazard Assessment (OEHHA) which, in 2009, established a Public Health Goal (PHG) for 1,2,3-TCP of 0.7 ppt based on the cancer risk posed by this chemical. The chemical is especially dangerous because it remains in groundwater for a long time. In fact, there is no evidence that 1.2.3-TCP can naturally decompose and removing it from groundwater is complex, expensive and not always successful.
Until it was banned in 1990, Telon II and other chemicals containing 1,2,3-TCP were used as fumigants to control nematodes. A lot of the chemical was used on lily bulb fields adjacent to the Smith River Estuary on what is known locally as Smith River Plain. Other less-studied soil fumigants are now used. The area north of the Smith River Estuary, know as the Smith River Plain, produces most of the lily bulbs sold in the USA. Greg King's Siskiyou Land Conservancy reports that in some years more pounds of pesticides per acre have been used on the Smith River Plain than were used anywhere else in California.
The State Water Board's announcement notes that 1,2,3-TCP has been detected in numerous drinking water sources in California. Detections in drinking water by county can be found at this link. According to that site, 1,2,3-TCP has not been found in drinking water in either Humboldt or Del Norte Counties. But I've discovered that the cancer-causing chemical has, in fact, been detected in community drinking water wells operated by both the Smith River Community Service District and the Reservation Ranch dairy and beef cattle operation. Drinking water wells operated by the two entities are located on Smith River Plain.
I discovered the 1,2,3-TCP detections because two citizens who live on Smith River Plain came to me with concerns about chemical containments in their drinking water. I agreed to investigate. That eventually led to the database which contains test results for all California's public drinking water systems. While test results for the Reservation Ranch and Smith River CSD drinking water wells reveal other problem contaminants, 1,2,3-TCP is the most dangerous chemical detected in groundwater which is pumped and piped into numerous homes.
I found it curious that these detections were apparently not reported to the State Water Board. So I began questioning the Redding based officials who are responsible for overseeing these drinking water systems and who are required to report 1,2,3-TCP detections. Those officials would not respond when I questioned their failure to report the detections. I've now filed a compliant about that with Cal EPA; the State Water Board is an agency of Cal EPA.
I'll report Cal EPA's response when I receive it and I'll keep advocating for clean-up of groundwater north of the Smith River Estuary. Groundwater pollution there puts residents and workers, as well as fish and other wildlife, at risk.
Entities like Reservation Ranch and Smith River CSD have a responsibility to inform the public when the drinking water systems they operate are dangerously contaminated. State Water Board officials are responsible for making sure that happens. When it comes to the Smith River Plain, however, systems that are supposed to protect the public are not operating properly. That must change.